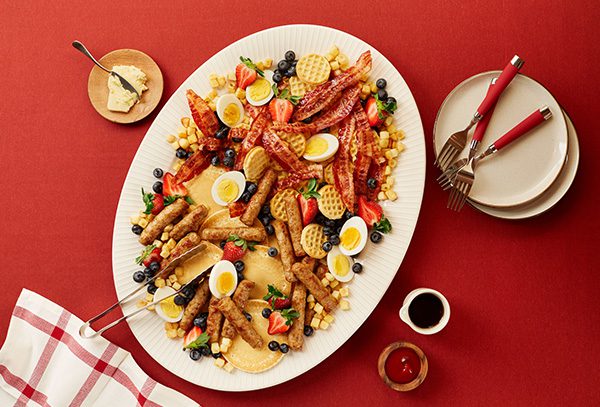 165g pkg Maple Leaf® Ready Crisp® Bacon
16mini waffles, prepared
6pancakes, prepared
½cup fresh strawberries, sliced
½cup fresh blueberries
Maple syrup
Butter
Ketchup
Heat bacon and sausage per package directions, keep warm.
Line a large baking sheet with parchment paper and place a cooling rack over top.
Arrange bacon, sausage, waffles and pancakes over top.
Garnish with fruit. Serve with soft butter, maple syrup and ketchup. Serve family style.
Don't miss
Start a conversation with your family about climate change