1pkg Maple Leaf® Natural Shredded Chicken (250g)
1tbsp vegetable oil
1can diced tomatoes, loosely drained reserving a little liquid (284ml)
3tbsp canned chopped green chili
1 tbsp taco seasoning
1bag tex mex shredded cheese blend (320g)
610 inch tortillas
Heat air fryer to 375°F.
Heat oil in a large nonstick skillet over medium high heat. Add chicken and stir for about 1 to 2 minutes until starting to brown. Add seasoning and mix well to combine and cook for an additional minute.
Pour in tomatoes and chopped green chili. Allow to simmer for about 5 minutes stirring occasionally. You should have very little or no liquid left in your skillet. Remove from heat and allow to cool slightly.
Assemble chimichangas by laying tortillas flat onto a clean surface. Divide cheese onto tortillas followed by chicken mixture. Roll in the sides of the tortillas and tightly roll up.
Working in batches of 2 at a time place chimichangas seam side down in the basket of the air fryer. Cook for 5 to 6 minutes. The outside should be golden and crisp, and the filling should be warm. Enjoy immediately.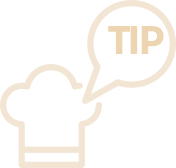 **All air fryers are calibrated differently. Ensure to watch your cook times. Serve topped with sour cream, pico de gallo and guacamole.
Don't miss
Start a conversation with your family about climate change