¼cup sesame oil
12 – 14 small cloves garlic, peeled
8 to 10⅛ inch sliced pieces fresh ginger
¼cup rice wine vinegar
⅓cup lite soya sauce
1tbsp dark brown sugar
1cup fresh basil, chopped
2red Thai chili peppers, stem removed and cut lengthwise – optional
Asian Quick Salad:
2cups cabbage, thinly sliced
2cups carrot, sliced on the bias
¼cup green onion, sliced
3tbsp Asian style dressing, prepared
Everything bagel seasoning – garnish
Heat sesame oil in a large skillet over medium high heat. Brown chicken 3 to 4 minutes per side. Add garlic and ginger and cook stirring frequently for about another minute longer.
Add soya sauce, vinegar. Allow to warm through for 1 to 2 minutes. Add brown sugar and stir well until dissolved.
Cover and simmer chicken turning frequently for about 10 minutes or until an internal temperature of 165 degrees is reached.
Add fresh basil to skillet and stir to combine. Serve immediately.
Salad:

Add cabbage, carrot, green onion and dressing into a large bowl. Toss to coat well. Garnish with seasoning.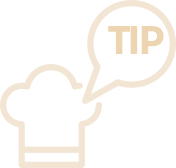 Turn up the heat with optional red Thai chili peppers.
Don't miss
Start a conversation with your family about climate change