2250g pkg Maple Leaf® Natural Sliced Turkey or Chicken
1600g pkg cheese tortellini, boiled and drained
1473ml jar Alfredo Sauce, prepared
3tbsp sundried tomato, sliced
2cups fresh baby spinach, packed
1tbsp olive oil
½tbsp garlic, minced
Freshly grated parmesan, optional
Heat oil in a large skillet over medium high heat. Add garlic and sundried tomatoes and stir frequently for about 1 to 2 minutes.
Add sliced turkey or chicken and cook for another 2 to 3 minutes. Add in alfredo sauce and stir well to combine. Let simmer for about 3 minutes. Add spinach and tortellini. Toss well to coat. If you like your sauce a little thinner add a little water or broth to sauce.
Garnish with parmesan cheese if using. Serve immediately.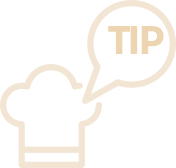 Kids don't like spinach but you do? Portion their pasta first and then add 1 cup spinach to the remaining pasta. The heat from the pasta will wilt the spinach!
Don't miss
Start a conversation with your family about climate change