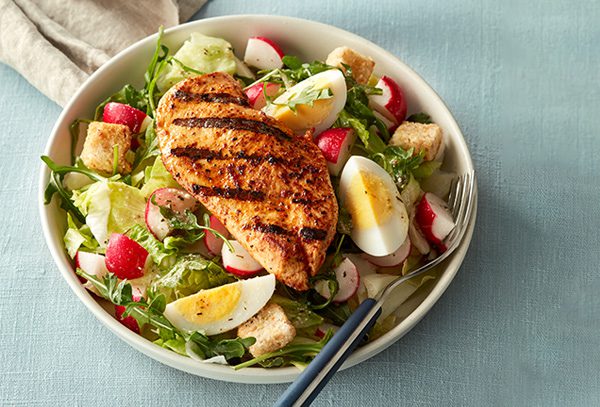 ½lemon, juiced
1tbsp dry Cajun spice blend
1tbsp vegetable oil
1142g package arugula
1 ½cup head lettuce, chopped
1cup radish, quartered
4hard boiled eggs, quartered
1cup croutons

Salad dressing:

3tbsp (45 mL) white wine vinegar
3tbsp (45 mL) extra virgin olive oil
½lemon, juiced
1tbsp parmesan cheese
½tsp Dijon mustard
½tsp Italian seasoning
Preheat grill to medium high heat.
In a large bowl toss chicken with seasoning and oil.
Grill about 4 minutes per side or until an internal temperature of 165 degrees is reached. Remove onto platter and keep warm.
In a small bowl whisk all the ingredients and until blended.
In a large bowl toss the lettuce and radish with dressing. Place onto a large platter.
Sprinkle croutons over top. Arrange eggs over the salad and lay the warm chicken on top.
Serve family style. Drizzle extra olive oil over top if desired.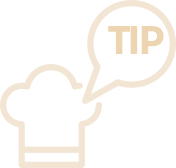 Make your own croutons! Use your favorite day old baguette and drizzle with olive oil and seasoning and grill. Allow to cool and cut into small chunks.
Don't miss
Start a conversation with your family about climate change