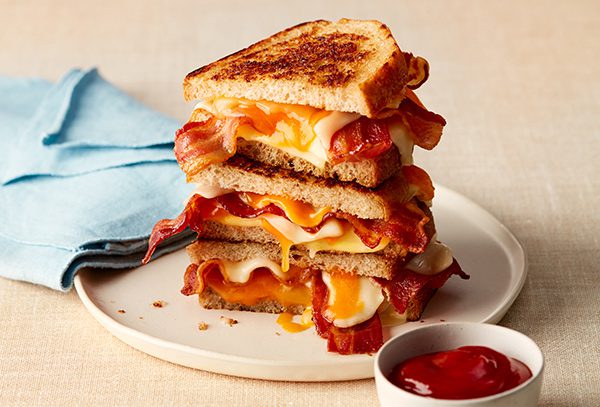 1375g pkg Maple Leaf® Less Salt Natural Bacon, cooked and set aside
1tbsp butter, softened
Olive oil or vegetable oil cooking spray
8slices good quality whole wheat and grain bread
4slices marble cheese
4slices mild provolone cheese
4slices Havarti cheese
Your favourite ketchup or BBQ sauce
On a clean surface lay slices of bread flat. Arrange marble cheese onto base of bread.
Place two slices of bacon over each followed by provolone, and Havarti. Top with remaining slices of bread.
Lightly spray the tops of the sandwiches with cooking oil.
Heat butter in a large skillet over medium high heat.
Working in batches, cook sandwiches 3 to 4 minutes per side or until bread is golden brown and cheese is melted.
To get an even melt, reduce heat slightly and cover skillet with a second skillet for a minute or two.
Remove sandwiches onto a cutting board and slice in half.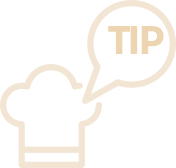 Save time! Try use Maple Leaf Ready Crisp Bacon. Serve with a side salad or kettle chips.
Don't miss
Start a conversation with your family about climate change