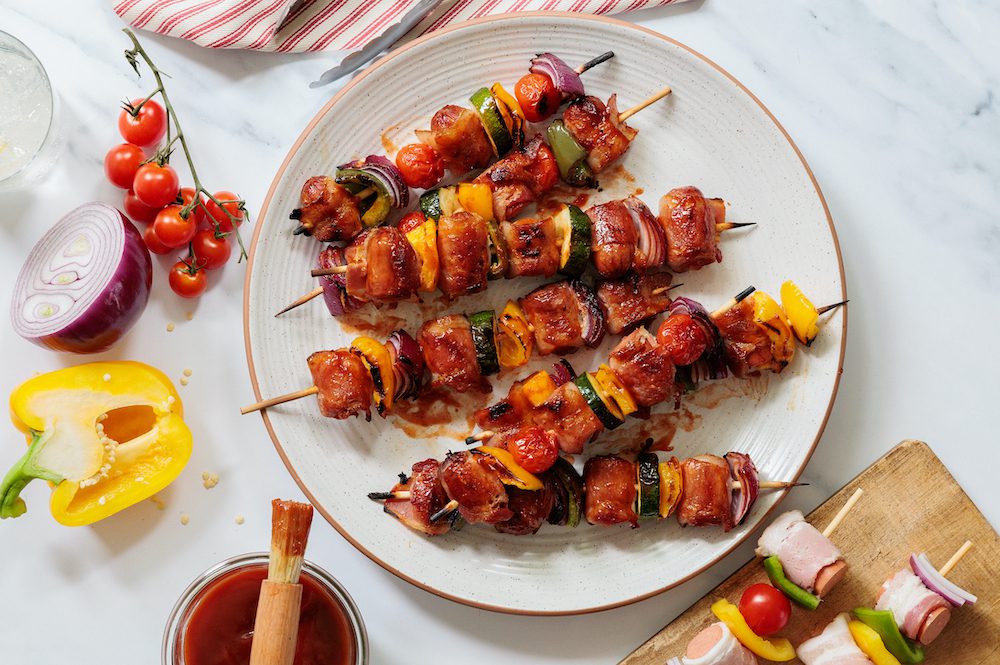 4pieces Maple Leaf® Natural Top Dogs™ BBQ Format
4slices Maple Leaf® Original Natural Bacon
1green pepper, cubed
1zucchini, cubed
1yellow pepper, cubed
1red onion, cubed
BBQ sauce to glaze
Heat grill to 400°F.
Cut hot dog and bacon into quarters and wrap each piece of Maple Leaf® Natural Top Dogs™ with bacon.
Alternately thread each skewer with one piece of bacon-wrapped hot dog, along with one piece of pepper, red onion, and zucchini. Repeat with each skewer until all ingredients are used.
Grill over medium heat for 5 to 8 minutes, turning frequently until lightly charred. Baste with BBQ sauce during last minute of grilling. Brush with additional sauce if desired.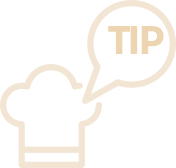 Pair a sweet siracha dipping sauce with this dish!
Don't miss
Start a conversation with your family about climate change