400gr Ramen Noodles, cooked, drained and kept warm
454gr baby bok choy, blanched and quartered 
1cup snow peas 
2cups napa cabbage, shredded
227gr mushrooms, sliced
1cup carrot, shredded
1medium onion, sliced
2cloves garlic, minced
2tbsp vegetable oil

Sauce:
2tbsp cold water
2tbsp cornstarch
½cup chicken broth
1tbsp sesame oil
¼cup soya sauce
¼cup honey
1tsp crushed chili pepper or sriracha – optional
Mix cold water and cornstarch in a small bowl until well combined. Add chicken broth, sesame oil, soya sauce, honey and chili if using. Whisk well to combine and set aside.
Heat oil in a large nonstick skillet or wok over medium high heat. Cook chicken for 4 to 5 minutes until golden brown.
Add onion and mushrooms and cook stirring frequently for about 3 to 4 minutes or until vegetable are softened and fragrant. Add garlic and cook 1 minute more.
Add bok choy and snow peas and pour sauce over top. Stir well to coat and allow to simmer for about 2 minutes.
Add cabbage and carrots and stir to incorporate. Simmer on low to wilt cabbage, about 5 minutes stirring often.
Season with salt and pepper to taste. If you like a saucier stir fry add a little more chicken broth. Serve over ramen noodles and garnish with crunch chow mien or chopped peanuts.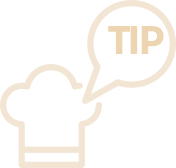 Make it your own with the best the season has to offer! Try using broccoli, peppers or green spring onion or even top with a fried egg sprinkled with toasted sesame seeds! Need to save time? Try using Maple Leaf Prepped and Ready Shredded Chicken
Don't miss
Start a conversation with your family about climate change