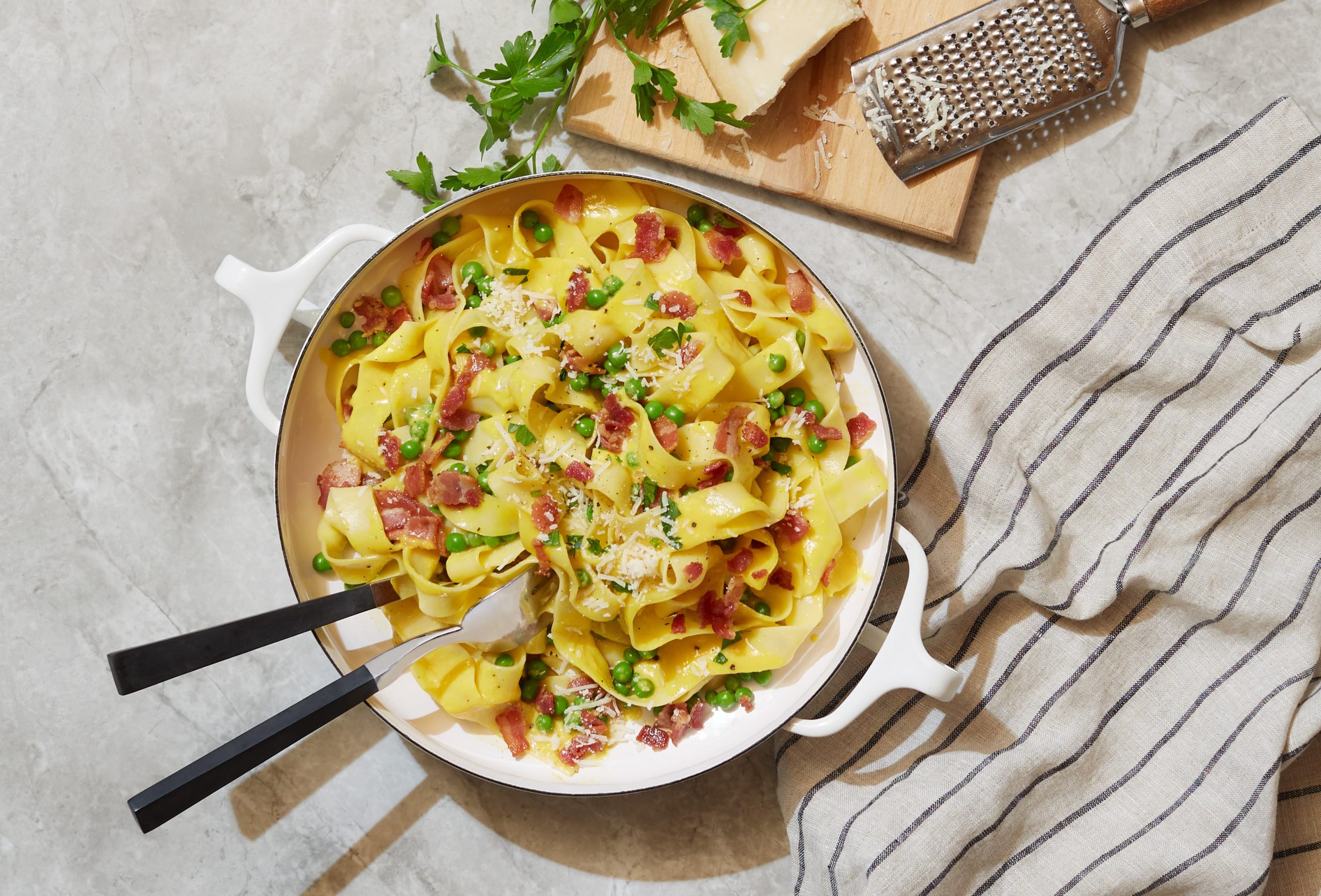 1500gr box pappardelle noodles
1cup spring peas, cooked and drained
4eggs
1cup fresh good quality parmesan cheese, finely grated
2cloves garlic, minced
¼cup parsley, chopped
Salt
Pepper
¼cup reserved pasta water
Cook bacon in a large nonstick skillet over medium heat until bacon starts to crisp and turn golden.
Add garlic and cook 1 minute more stirring frequently. Add peas and continue to cook for about 2 minutes. Turn heat to low.
Whisk eggs in a large bowl. Add cheese and stir to combine well. Set aside.
Prepare pasta per package directions. Drain but do not rinse. Place hot pasta directly into skillet and toss with bacon mixture. Remove skillet from heat.
Pour egg and cheese mixture over top and working very quickly toss noodles to incorporate well. Be sure that your pan is not too hot when adding egg mixture so the eggs do not scramble. Sauce should be thick and velevety.
Pour in reserved pasta water if the sauce is too thick. Season with salt, lots of ground black pepper and garnish with parsley.
Sprinkle extra parmesan cheese over top if desired. Serve immediately.
Serve with toasted garlic bread and a side garden salad.
Don't miss
Start a conversation with your family about climate change