1cup pizza mozzarella, shredded
2tbsp pizza sauce or marinara sauce + extra
4thick cut slices bread
2tbsp garlic butter, divided
1tbsp basil, finely chopped
Cooking spray
Lay bacon onto a paper towel lined microwavable plate and heat per package directions. Remove and set aside.
Place bread down onto a clean surface and spread 1 tbsp each marinara sauce onto base of bread. Divide and sprinkle half the cheese over top. Lay 4 slices bacon onto each slice of bread and sprinkle remaining cheese over top followed by basil. Top with remaining bread.
Divide garlic butter and spread onto the outside of the bread of each sandwich.
Spray a large non stick skillet with cooking oil over medium high heat. Place sandwiches in skillet and cook for about 2 to 3 minutes per side flipping carefully with a spatula. Bread should be golden brown and cheese should be melted.
Remove from heat and slice in half. Serve with extra pizza sauce for dipping on the side. Serve immediately.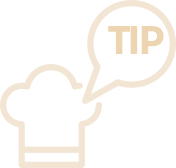 Serve sandwiches with a small side garden salad. Like meat as much as we do? Make it a Meatsa pizza grilled cheese and add Maple Leaf Prepped and Ready diced ham. Chef Hack – leave cheese at room temperature for 15 minutes – it will melt faster and easier in the sandwich.
Don't miss
Start a conversation with your family about climate change