2Maple Leaf Prime RWA Chicken Breast, cooked, cooled and shredded with a fork or thinly sliced
18slices mild or hot genoa salami
12slices provolone cheese
18slices tomato
1 ½cup head lettuce, shredded
1cup spring mix lettuce
1 tbsp Maple Leaf EZEE sub sauce, prepared
¾cup mayonnaise
1 ½tbsp parmesan cheese, finely grated
¼tsp pepper
1tsp lemon juice
6large long wide hoagie or French crusty rolls, split
Mix mayonnaise, parmesan, pepper and lemon juice in a small bowl and set aside.
Place head lettuce and mixed greens in a large bowl and toss with sub sauce.
Assemble sandwiches by placing base of bun onto a clean work surface. Spread a generous amount of parmesan mayo onto bread followed by two slices of cheese. Layer turkey followed by salami, chicken, sliced tomato and lettuce. Top with bun and repeat with remaining ingredients.
Serve with lightly salted kettle chips or pretzels.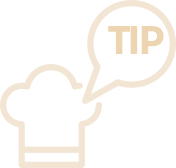 Make this your own! Try using MLNS black forest ham in place of turkey and cheddar in place of provolone. If you have any leftover parmesan mayo, keep in an airtight container for up to 3 days – great as a chip or vegetable dip.
Don't miss
Start a conversation with your family about climate change