1375gr Pkg Maple Leaf Original Bacon, diced into 1" inch pieces
1907 Box Frozen Potato Cheddar Filled Pierogies, cooked and drained
1large onion, sliced
1½cup cheddar cheese or white cheddar, shredded
¼cup green onions, sliced
Salt
Pepper
Sour Cream – optional
Salad:
3small crowns broccoli, cut into florets -steamed to al dente and chilled
2tbsp dried cranberries
10cherry tomatoes, halved
Vinaigrette:
¼cup olive oil
2tbsp apple cider vinegar
1½tbsp maple syrup
1tbsp Dijon mustard
1tbsp salad seasoning, dried
Salt
Pepper
Heat a large nonstick skillet over medium high heat. Cook bacon for 1 to 2 minutes until bacon just starts to render.
Add onions and cook stirring frequently for about 6 to 8 minutes until bacon is just starting to crisp and onions are soft and golden.
Using a soup spoon, tilt pan to remove some of the rendered bacon. Return skillet to heat and add cooked Pierogies. Let pierogies brown on one side before using a spatula to flip and coat with bacon and onion. Heat through for about 2 to 3 minutes. Season with salt and pepper.
Add cheddar cheese and sprinkle green onion over top. Turn heat down to low and allow cheese to melt.
Salad:
1. Place prepared broccoli, cranberries and cherry tomatoes in a large bowl.
2. In a separate bowl combine all the ingredients for the vinaigrette. Whisk well to combine.
3. Pour over salad and toss well to coat. Season with salt and pepper to taste.
Serve pierogies with a dollop of sour cream and salad, enjoy immediately.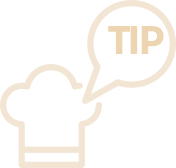 This broccoli salad is sure to be an all year crowd pleaser and the perfect compliment to rich and hearty pierogies. Try topping this broccoli salad with Maple Leaf Ready Crisp for a smoky addition when making a big batch!
Don't miss
Start a conversation with your family about climate change