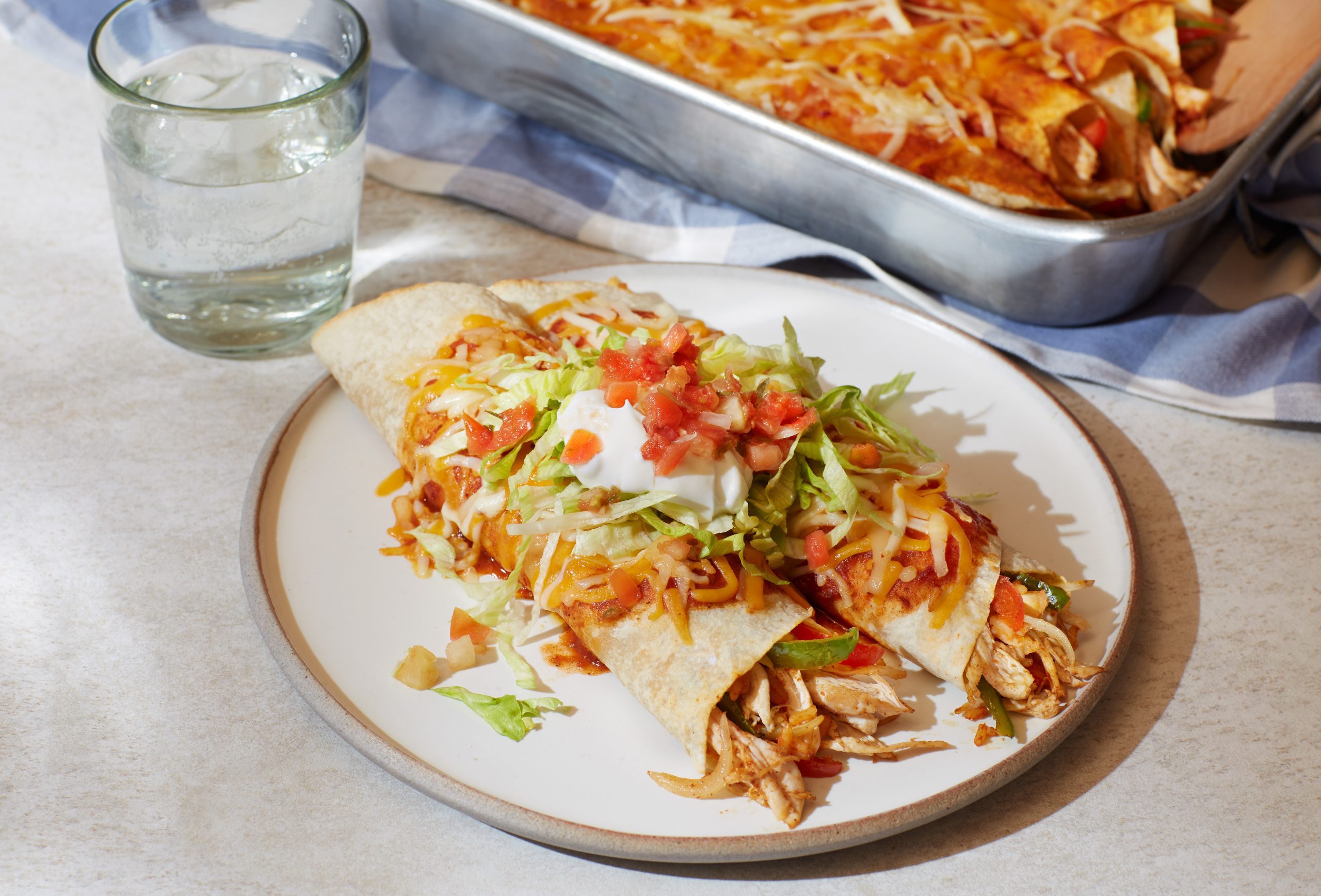 2tsp chili powder or chipotle seasoning 
Salt
Pepper
Olive oil
1medium red pepper, sliced
1medium green pepper, sliced
1medium onion, sliced
1215gr pkg Mexican style rice, prepared
2296ml can Mild Enchilada Sauce, prepared
6large tortillas
1320gr bag Tex Mex Cheese blend, shredded
2cups head lettuce, shredded
Salsa or pico de gallo
Sour cream
Cooking spray
Preheat oven to 400 degrees. Lightly grease a 9×13 casserole dish with cooking spray and pour in 1 can of enchilada sauce and set aside.
Line a large baking sheet with parchment paper and place chicken on top. Place peppers and onions evenly around chicken. Sprinkle with seasoning and salt and pepper. Drizzle a scant amount of olive oil over top. Using your hands, gently toss vegetable and chicken to coat evenly. Bake for 18 to 20 minutes or until chicken reaches an internal temperature of 165 degrees and vegetable are tender crisp.
Allow chicken to cool slightly and shred each breast with a fork and set aside.
Working on a clean surface, lay tortillas flat and divide rice over top. Divide chicken over top followed by vegetables. Roll tightly into a burrito and wedge them seam side down tightly side by side into casserole dish. They should be snug. Evenly pour remaining can of enchilada sauce over top. Cover with foil and bake for 30 mins.
Remove foil from casserole dish and set oven setting to low broil. Evenly sprinkle cheese over top and brown for 2 to 3 minutes until cheese is bubbling and golden. Allow to cool 5 to 10 minutes before serving.
Garnish enchiladas with lettuce, sour cream and salsa or Pico de Gallo over top. Use a dash of your favorite hot sauce if you like a little spice!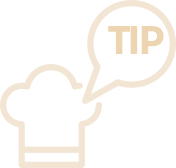 Customize your enchiladas and top with your favorite ingredients such as pickled jalapenos, Cilantro or green olives. Serve with warm tortilla chips on the side.

**This is a great make ahead meal and makes wonderful leftovers. Easy to batch up for weekly meal planning.

**Styling tip – This is a little tricky to style so I would suggest having some small bowls in the image with the shredded chicken, veg and cheese ( just to place a spot light on the chicken ).
Don't miss
Start a conversation with your family about climate change