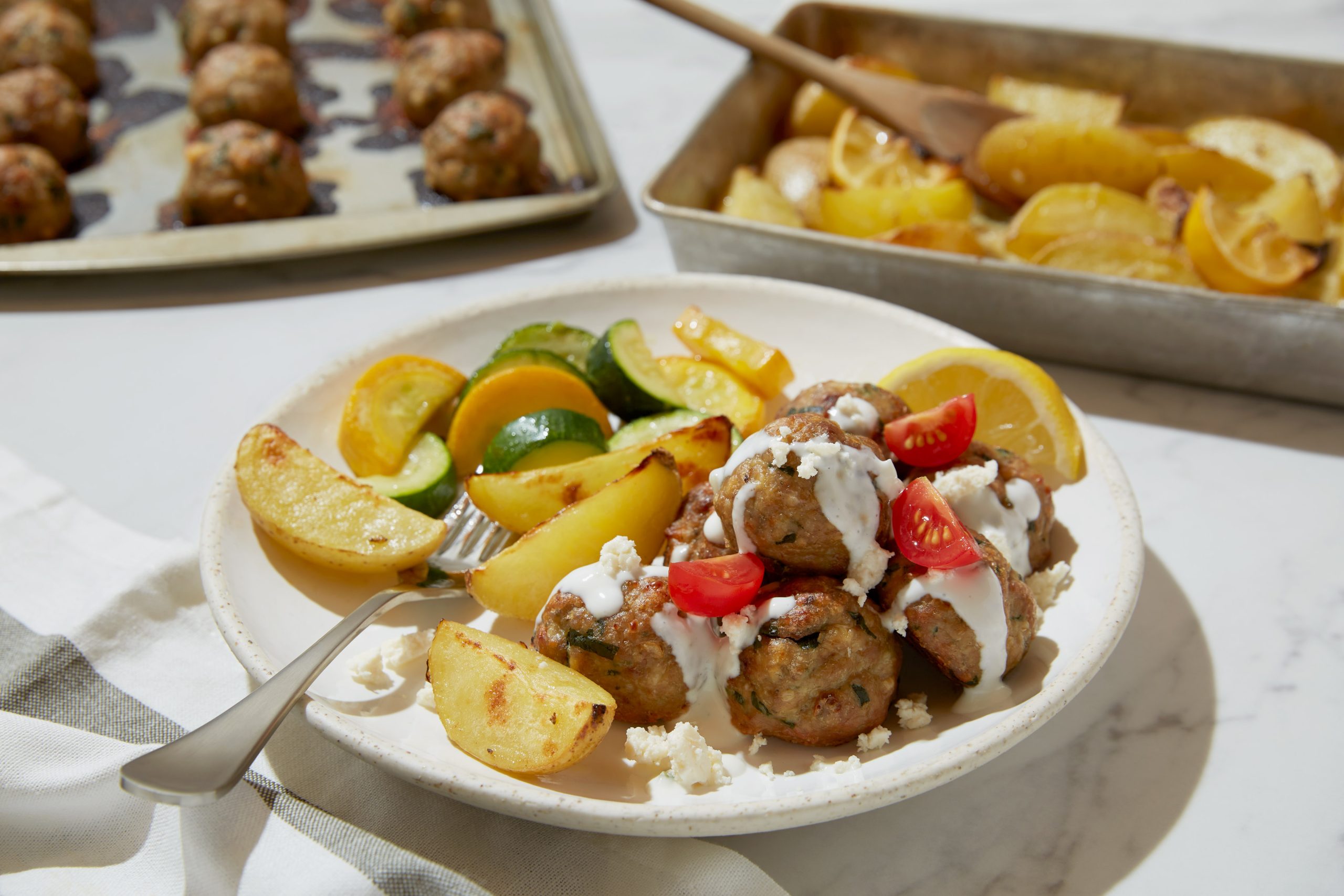 1cup baby spinach, chopped
½heaping cup Feta, crumbled
1tbsp sundried tomatoes, finely chopped
1tsp garlic, minced
1tsp oregano, dried
Salt
Pepper
1egg, whisked
⅓cup seasoned breadcrumbs
Cooking spray
Tzatziki sauce, prepared
Cherry tomatoes, diced – garnish
1lbs small to medium yellow flesh potatoes, cleaned and cut into thick wedges
2tbsp cold salted butter, cut into small cubes
½cup chicken broth, prepared
1tsp oregano, dried
1tbsp olive oil
½lemon juiced, sliced into 2 wedges and wedges reserved.
2cloves garlic, peeled and crushed
Salt
Pepper
Preheat oven to 425 degrees. Line a large baking sheet with parchment paper.
In a large bowl add ground chicken, spinach, feta, sundried tomato, garlic, egg, breadcrumbs, oregano and season with salt and pepper. Mix thoroughly until well combined.
Divide meat mixture and form into 30 meatballs. Place onto baking sheet leaving a 1" inch space between meatballs.
In a large bowl, toss potatoes with olive oil, lemon juice, oregano, salt and pepper.
Lightly spray an 8 x 11 inch baking dish with cooking oil. Pour chicken broth into dish and add garlic. Place potatoes into dish and sprinkle butter over top and add reserved juiced lemon wedges.
Place potatoes on center rack of oven. Let potatoes cook for 15 minutes. Add tray of meatballs to oven on center rack beside potatoes and continue cooking for 20 – 22 minutes or until meatballs have reached an internal temperature of 165 degrees and potatoes are soft when pierced with a fork.
Portion desired amount of meatballs to center of plate and drizzle with tzatziki sauce and sprinkle with extra feta and diced tomatoes. Serve with lemon potatoes.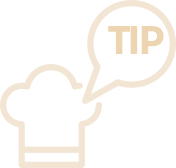 Serve with pan fried seasoned yellow and green zucchini slices for a full well balanced meal.

Have left over meatballs! Great for
freezing and reheating or use left overs in a Greek style meatball pita for lunch!
Don't miss
Start a conversation with your family about climate change