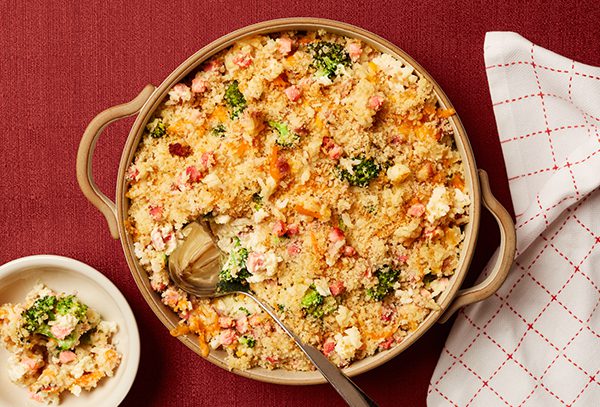 500gMaple Leaf® Original Natural Smoked Ham, diced
4cups rice, cooked
2cups frozen broccoli florets
1284 ml can cream of chicken soup
⅓cup sour cream
1tbsp Dijon mustard
1 ½cup shredded old cheddar cheese
4tbsp butter
1 ½cup panko 
Preheat oven to 375°F.
In a large bowl mix ham, rice, broccoli, soup, mustard, sour cream, and cheddar. Stir well to combine.
Spoon into a 9-inch casserole dish. Bake for 30 to 35 minutes.
Meanwhile melt butter in a small microwaveable bowl. Stir in panko crumbs and toss to coat well.
Sprinkle over top casserole and broil for the last 2 minutes of cooking time. Serve immediately.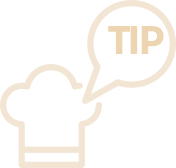 Swap ham for shredded chicken for a versatile meal!
Don't miss
Start a conversation with your family about climate change