1Maple Leaf Prime® Herb and Garlic Flattened Chicken
4grilled pitas, prepared
1(650g pkg) french fries, prepared

Salad

1medium tomato, diced
1medium red onion, diced
1tbsp olive oil
Salt and Pepper
Cilantro
Preheat the grill to medium-high and grease the grill with oil.
Place the marinated chicken skin-side up on the grill.
Cover the grill and cook for 5 minutes.
Meanwhile, prepare the salad by mixing the diced tomato and red onion in olive oil, adding salt and pepper. Garnish with cilantro.
Flip the chicken and grill for another 5 minutes.
Move the chicken to the upper level of the grill. Close the lid.
Cook until the chicken reaches an internal temperature of 185°F (approximately 50 minutes). Do not over grill.
Warm pita on the grill and serve with fries and salad.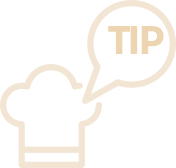 Roasted Garlic and Zaatar Aioli Dipping Sauce
• 1 head garlic, roasted
• 2 teaspoons olive oil
• ½ cup mayonnaise
• 1 teaspoon lemon juice
• 1 tbsp, zaatar mixture
• Kosher salt and ground black
pepper, to taste
Don't miss
Start a conversation with your family about climate change