4tortillas
½cup lettuce
1medium tomato, sliced
½cup cheddar cheese, shredded
2tbsp hummus
1avocado, sliced
Preheat grill to medium-high heat.
Lay tortillas on a clean surface and spread hummus onto each one. Place tomato, lettuce, avocado, and cheese over top.
Grill hot dogs, turning frequently until an internal temperature of 165°F is reached.
Place two hot dogs overtop each of the tortillas. Fold in ends of tortilla and roll tightly.
Place tortilla seam side down onto grill for 1-2 minutes. Turn and grill for 1-2 minutes longer or until browned.
Slice in half and serve immediately.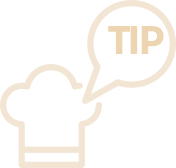 Sides – boiled eggs, grilled eggplant, grilled tomatoes.
Use the remaining Maple Leaf® Natural Top Dogs™ to create similar sandwiches.
Don't miss
Start a conversation with your family about climate change