1500gr pkg Pappardelle noodles or other long wide pasta, cooked and drained
1tbsp olive oil
1420ml jar Alfredo sauce, prepared
1350ml jar tomato sauce, prepared and warmed through
1cup red and green peppers, thinly sliced
⅓cup parmesan cheese, grated
½cup pasta water, reserved from cooking pasta
Salt
Pepper
Basil – garnish
Cherry tomato – chopped, garnish
Preheat oven to 425 degrees and prepare chicken per package directions
Heat olive oil in a large pot. Add peppers and cook for about 2 to 3 minutes until just softened.
Add alfredo sauce and reserved pasta water and combine well.
Add cooked pasta and parmesan to sauce and toss well to coat. Season with salt and pepper.
Toss popcorn chicken in warm tomato sauce. Divide pasta onto plates and spoon chicken over top.
Garnish with fresh basil and chopped cherry tomatoes. Sprinkle with extra parmesan cheese if desired.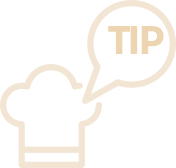 Try serving with warm garlic loaf.
Like a little spice, season with crushed chili peppers for a little kick.
Don't miss
Start a conversation with your family about climate change