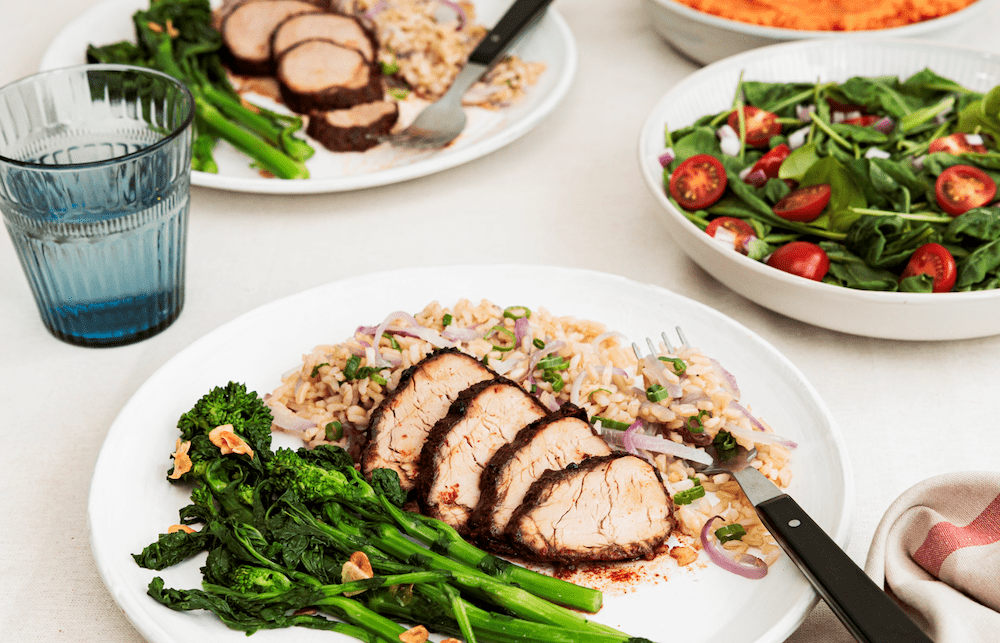 1Maple Leaf® Pork Tenderloin
4cups white or brown rice, prepared
2tbsp butter
1tbsp olive oil
1small red onion, sliced
4tbsp green onion, sliced
Salt and pepper
Salad:
6cups arugula
½pint cherry tomatoes, sliced in half
2tbsp red onion, diced
4 to 6tbsp balsamic vinaigrette, prepared
Heat butter and olive oil in a large skillet over medium high heat. Add onion and cook for about 3 to 4 minutes, stirring frequently until softened.
Add rice and stir well to combine. Season with salt and pepper. Add green onion and keep warm.
Prepare Maple Leaf® Pork Tenderloin per package directions.
Meanwhile, in a large bowl toss all the ingredients for salad in a large bowl.
Serve with rice and salad as a complete meal and enjoy!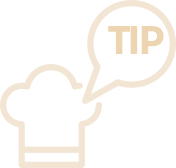 Try serving this pork with a sweet potato mash and garlic broccolini
Don't miss
Start a conversation with your family about climate change