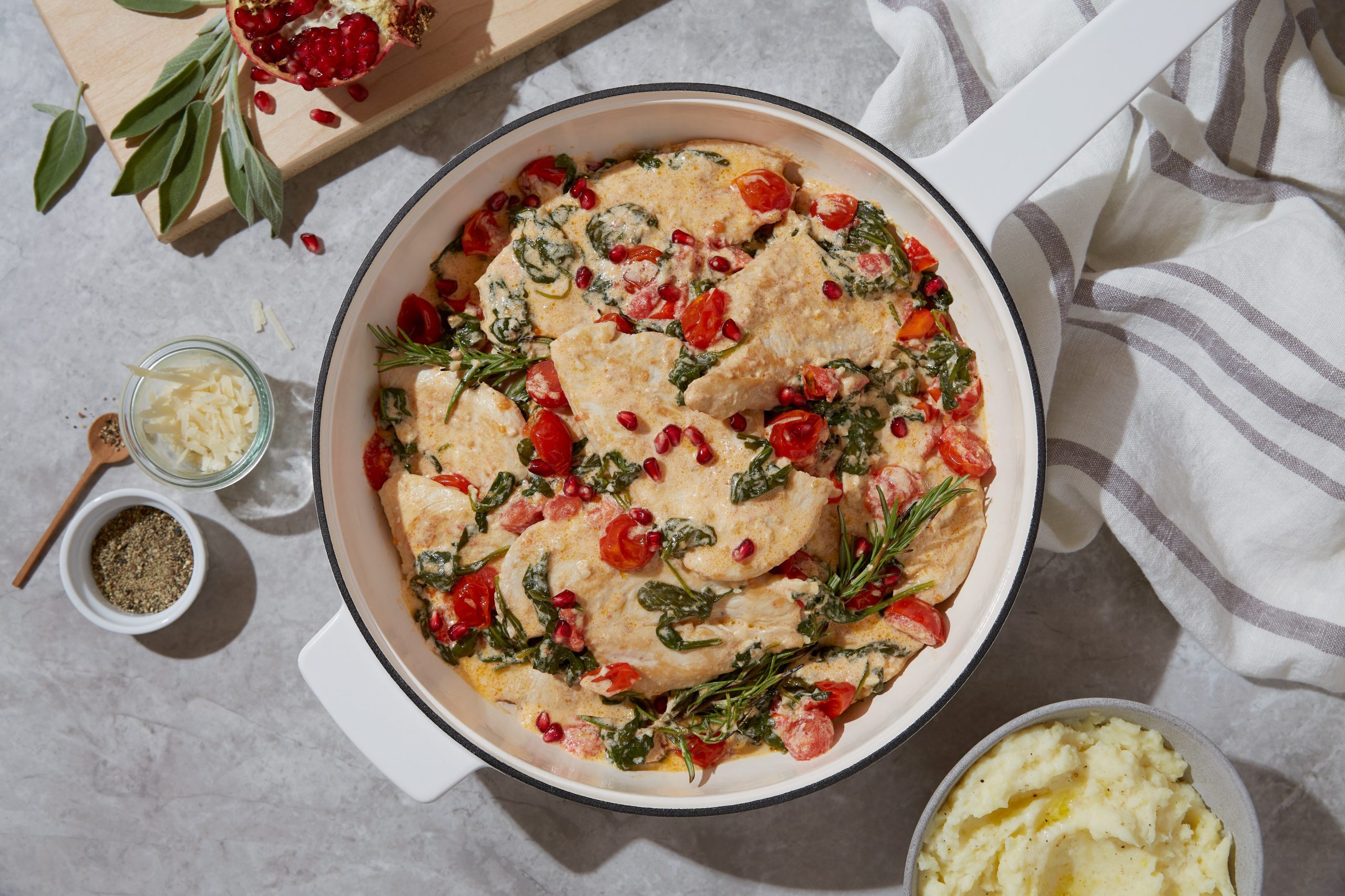 2tbsp olive oil
3tbsp butter
1tbsp garlic, minced
1pint cherry tomatoes, halved
1142gr cup baby spinach
1cup cream
¼cup chicken stock
1cup parmesan cheese, finely grated
2sprigs fresh rosemary
Salt
Pepper
Fresh Pomegranate Arils
Sage
Heat oil in a large nonstick skillet over medium high heat. Working in batches brown chicken 2 minutes on each side. Set aside and keep warm.
Heat butter in the same skillet. Add garlic and cook stirring frequently for about 1 minutes. Add tomatoes and cook for about 2 to 3 minutes more. Add spinach and allow to wilt.
Pour in cream and chicken stock and warm through, about 2 minutes. Add parmesan and stir well until melted into sauce.
Return chicken to skillet and add rosemary sprigs. Cover and reduce heat to low. Simmer for about 20 minutes or until chicken is cooked through and has reached 165 degrees.
Season with salt and pepper to taste. Remove onto patter and garnish with pomegranate and sage.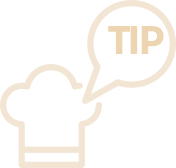 Serve with sauce over mashed potatoes for a complete meal. Try sweet potato mash for a switch up!
Don't miss
Start a conversation with your family about climate change