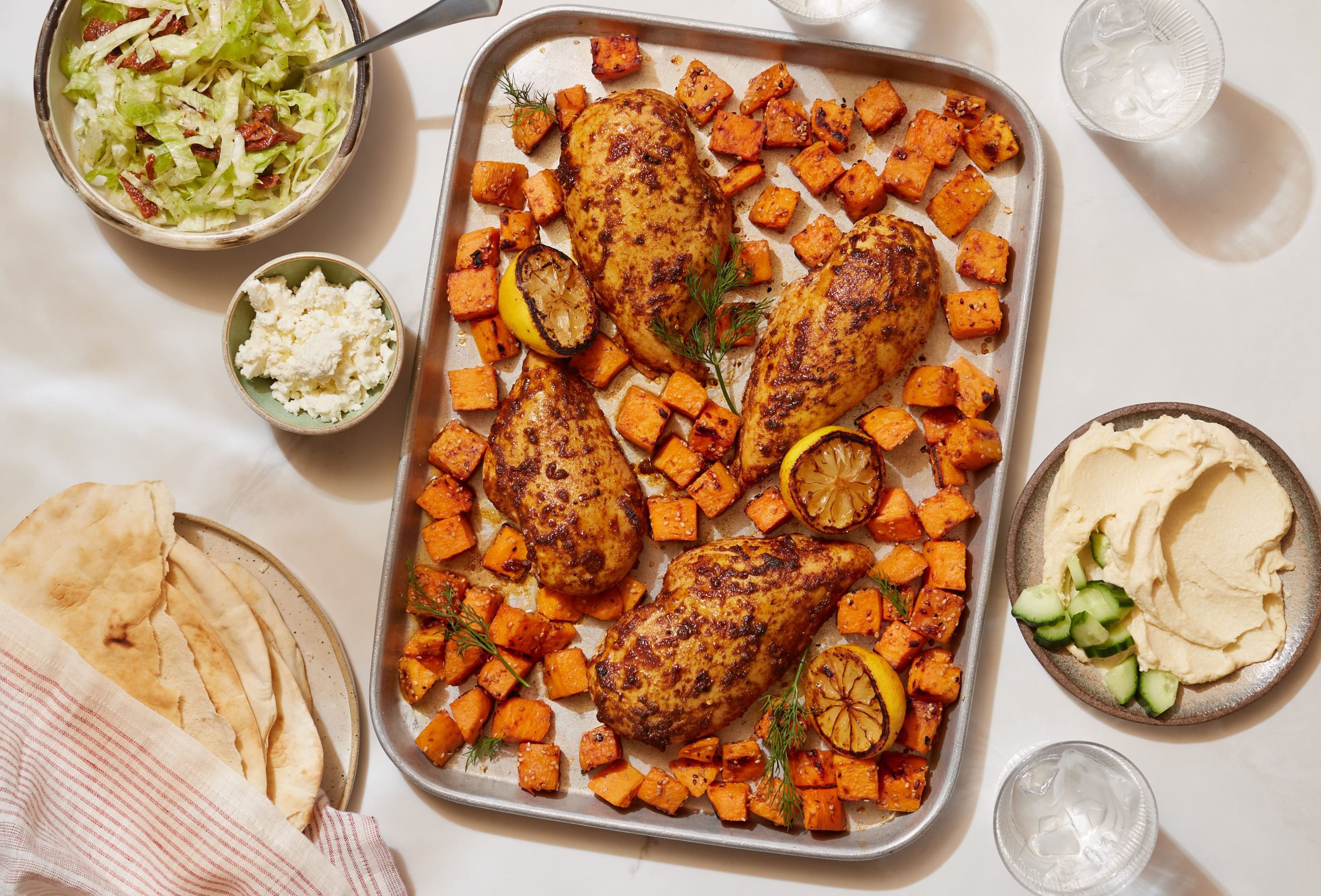 *2medium sweet potatoes, peeled and cubed
¼cup olive oil, 2 tbsp reserved
½lemon, sliced in half
1tbsp honey + ½ tbsp
2cloves garlic, minced
1tbsp smoked paprika
2tsp cumin
¼tsp black pepper
½tsp salt
½tsp crushed chili flakes – optional
1 ½tsp sesame seeds
*4cups mixed baby greens
1tbsp sundried tomatoes packed in oil, chopped + 1 tbsp of the oil
*2cups Hummus, prepared
*½cup feta cheese, crumbled
Fresh dill – optional, garnish
**Items such as spices, olive oil, honey and garlic are considered pantry staples – this is a notation for meals in six**

**asterisk points to the 6 items needed to make this dish**
Preheat oven to 425 degrees.
Combine smoked paprika, cumin, salt, pepper and chili flakes if using.
Place chicken onto a large baking sheet. Drizzle with 2 tbsp of olive oil and 1 tbsp of honey and the garlic. Squeeze 1 half of the lemon wedge over chicken and sprinkle seasoning over top. Toss well to coat.
Place sweet potatoes in a large bowl and pour remaining olive oil over top. Sprinkle in sesame seeds and season with salt and pepper. Toss well to coat. Arrange potatoes around the chicken breast on sheet pan.
Place on center rack of oven for 30 to 35 minutes, turning potatoes half-way. Chicken should reach a temperature of 165 degrees and potatoes should be golden and caramelized.
Place lettuce and sundried tomatoes with oil in a large bowl. Squeeze remaining lemon over top and season with salt and pepper. Toss to coat well.
Assemble meal by dividing and spreading hummus onto center of plate. Slice chicken and place over top. Spoon potatoes onto plate followed by salad. Sprinkle feta over top. Garnish with dill if using. Serve immediately.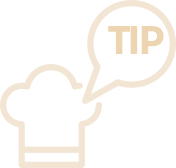 This middle eastern dish is sure to please. Be creative and garnish with sliced pickled beets and diced cucumbers. Serve with pita or naan bread.
Don't miss
Start a conversation with your family about climate change