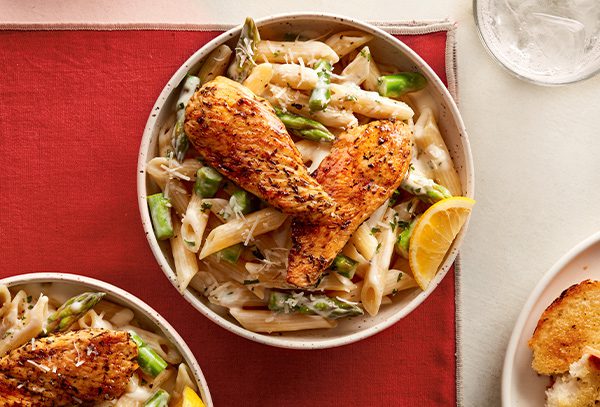 1pkg Maple Leaf Prime® Raised without Antibiotics Chicken Fillets
1500g pkg Torchietti pasta or other shaped pasta, cooked and drained
1tbsp garlic, minced
1lbs asparagus, trimmed and cut into 1 inch pieces
¼cup cream
¼cup (60 mL) chicken stock
2tbsp parmesan cheese
1tbsp (15 mL) olive oil
1tbsp Italian seasoning
1 ½tbsp butter
½cup fresh parsley, minced
1lemon, juiced
Salt
Pepper
Heat oil in a large skillet over medium high heat.
In a large bowl toss chicken with seasoning.
Brown chicken in skillet for about 4 to 5 minutes. Add asparagus and cook for about 2 minutes.
Add garlic and stir for about 1 minute more. Pour in cream and broth. Bring to a simmer.
Add cooked pasta and toss well to coat.
Pour lemon juice over top and sprinkle with parsley and parmesan. Toss well to coat.
Season with salt and pepper. Garnish with extra parmesan cheese and lemon wedges.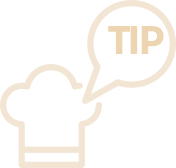 If you like a saucier pasta increase chicken broth to ½ cup. Serve with garlic bread.
Don't miss
Start a conversation with your family about climate change