1600g pkg Maple Leaf® Original Smoked Ham, diced
1 ½cup frozen pea and carrot blend, thawed
1284ml can cream of chicken soup
567gprepared mashed potatoes
1small onion, diced
1120g pkg stuffing mix prepared per package directions
¼tsp thyme, dried
⅛tsp sage, dried
Butter
Heat oven to 375°F.
Generously butter an 8" casserole dish.
In a large bowl mix ham with vegetables and soup. Spoon into base of casserole dish. Spoon mashed potatoes evenly over top follow by stuffing.
Loosely tent with tin foil and bake in middle rack of oven for 30 minutes. Remove foil and set oven to broil for about 1 to 2 minutes until golden brown.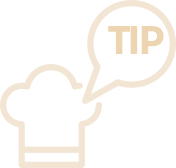 Serve with a drizzle of gravy and cranberry sauce
Don't miss
Start a conversation with your family about climate change