3croissants, halved lengthwise
3 large leaves bibb lettuce, halved
½Honeycrisp apple, cored, thinly sliced
6slices cheddar cheese
3tbsp mayonnaise
1tsp grainy mustard
1tsp maple syrup
Whisk the mayonnaise, mustard and maple syrup together in a small bowl until combined.
Lay out the croissants, cut side up, and spread each half with mayo.
Add 2 slices of cheese to the bottom half of the croissant, then 3 slices of turkey.
Lay out approx. 1/3 of the apple slices over the turkey and top with 2 halves of lettuce.
Top with the top half of the croissant.
Repeat with the other two croissants.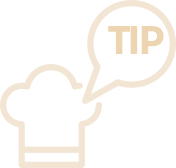 Try using a smoked cheddar or gouda cheese for a hint of smokiness.
Don't miss
Start a conversation with your family about climate change