1375gr pkg Maple Leaf Natural Bacon, ½ inch dice
2lbs Yukon gold potatoes, peeled and diced into ¼ inch pieces
1medium onion, small dice
1tbsp garlic, minced
2½tbsp butter
¼cup AP flour
3½cups chicken broth
1⅓cup 2% milk
1cup cream
½tsp paprika
Salt
Pepper
Sharp or old cheddar, grated + extra
Sour cream + extra
Green onion, garnish
Cook bacon in a large heavy bottom soup pot or Dutch oven for 4 to 5 minutes until just crisp. Using a slotted spoon remove onto a paper towel lined plate. Remove all but 1 tbsp of bacon render.
Add butter and onions and cook for about 2 to 3 minutes. Add garlic and cook 1 minute longer.
Sprinkle in flour and paprika and stir frequently until smooth, about 3 to 5 minutes.
Add potatoes and stir to coat. Pour in milk, broth and cream. Stir well to combine. Simmer for about 20 to 30 minutes or until potatoes are soft when pierced with a fork – they should almost be falling apart.
Remove pot from stovetop onto a heat resistant surface. Place an oven mitt on one hand and lay a clean kitchen towel tight over the pot with enough room to place a hand mixer or an immersion blender into pot. Mix on low to medium until desired consistency.
Add cheese and sour cream and continue to blend for another 1 to 2 minutes or until ingredients are incorporated. Season with salt and pepper to taste.
Add ¾ of the bacon into the soup and stir well.
Ladle soup into serving bowls and garnish with remaining bacon, shredded cheddar, a dollop of sour cream and green onion if using.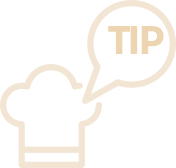 Bacon kitchen hack! Take the stress out of dicing bacon and try using sharp, clean kitchen shears.
Serve with fresh baguette and a small green salad.

Great make ahead! Store in an airtight container for up to 3 days or freeze in portions!
Don't miss
Start a conversation with your family about climate change