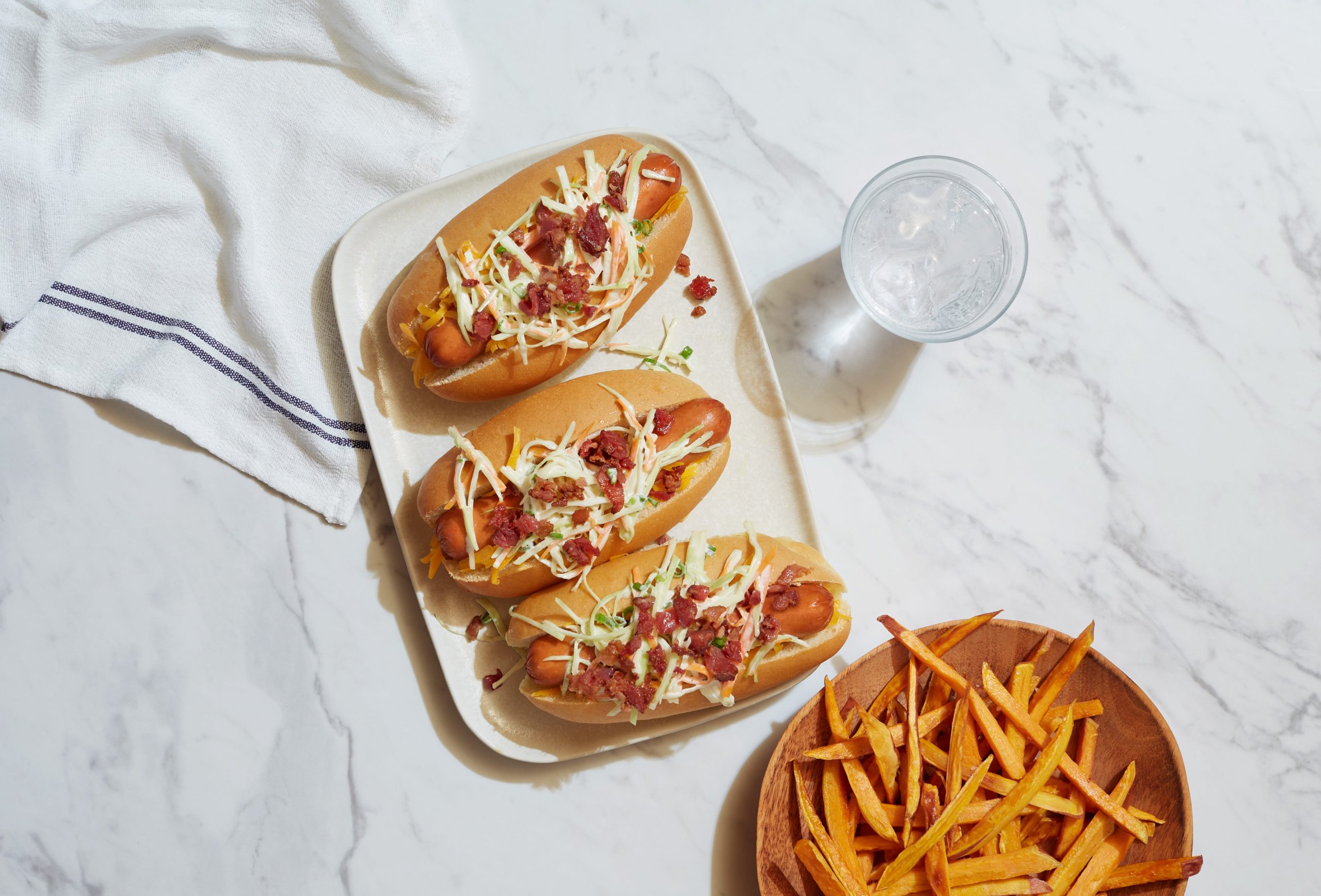 1375gr package Maple Leaf Top Dogs BBQ format, cooked per package directions and kept warm. 
6top split hot dog buns
1cup cheddar cheese, grated
1 ½cup cabbage, shredded
½cup carrot, grated
2tbsp green onion, finely diced
3heaping tbsp mayonnaise
Salt
Pepper
Sweet paprika – optional
2lbs sweet potatoes peeled and cut in ¼ inch sticks
2tbsp olive oil
Mix cabbage, carrot, and onion in a large bowl with mayonnaise. Season with salt and pepper to taste. Set aside and refrigerate until ready to use.
Set air fryer to 400 degrees. In a large bowl, toss sweet potatoes with oil and season with salt and pepper. Working in batches fry sweet potatoes for about 15 minutes turning once. Keep warm until ready to serve.
Divide cheese onto bottom of each bun and place hot dog over top. Sprinkle bacon bits over top. Serve with a side of coleslaw dusted with paprika if using and crispy sweet potato fries.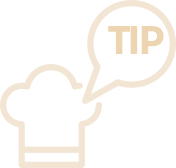 **Please note all air fryers are calibrated differently, cook times may vary**
Try a flavor boost to your sweet potato fries! Sprinkle with a little parmesan cheese or your favorite Italian seasoning blend.
Don't miss
Start a conversation with your family about climate change