1small sweet potato, peeled and diced
1heaping cup butternut squash, peeled and diced
2small beets, peeled and diced
2carrots, peeled and sliced in half lengthwise
1small head green cabbage, sliced into wedges
2tbsp olive oil, divided plus extra
1tbsp maple syrup
1tbsp butter
½tsp rosemary
½tsp garlic salt
Salt
Pepper
Garlic loaf – optional
Preheat oven to 425 degrees. Line 2 baking sheets with parchment paper and set aside.
Place sweet potato, squash and beets in a large bowl. Drizzle 1 tbsp of olive into bowl followed by maple syrup, rosemary and garlic salt. Toss well to coat and arrange onto a baking sheet.
Place chicken into the same bowl and drizzle with remaining tbsp of olive oil. Season well with salt and pepper and toss to coat. Nestle chicken around the vegetables onto baking tray. Cut butter into small cubes and place on top of each piece of chicken.
Place cabbage wedges and carrots onto 2nd baking tray and drizzle liberally with salt and pepper.
Place chicken on middle rack of oven and place cabbage and carrot tray on the rack below. Bake for 35 to 40 minutes. Using tongs flip cabbage wedges and carrots. Change oven setting to low broil and roast for another 3 to 4 minutes until chicken is golden and crispy. Vegetables should be tender crisp to soft.
Arrange onto a family style serving platter and drizzle with pan drippings, serve with garlic loaf if using.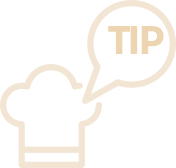 Nothing screams fall like beautiful colored root vegetables. Switch it up and try using pumpkin, onions and fennel.
You can use a combination of Maple Leaf chicken legs and thighs if desired.
Don't miss
Start a conversation with your family about climate change