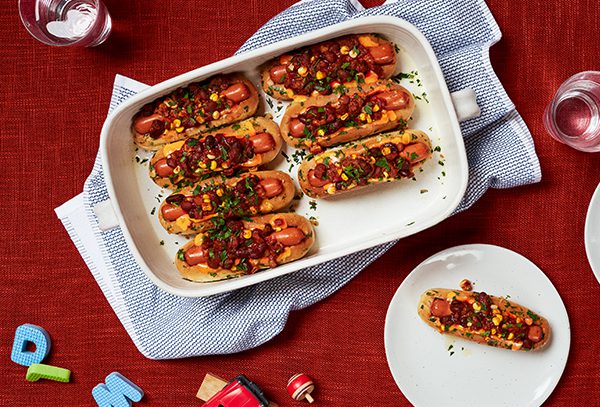 1384 g package hot dog buns
3tbsp garlic butter, prepared
8slices cheddar cheese
1 ½cup chili, prepared
½tsp parsley
Preheat oven to 375 degrees.
Place hot dog buns facing up in a 9 inch casserole dish.
Carefully slice bun working your knife all the way around the top of bun. Using your fingers create a depression by pushing bread firmly down.
Melt garlic butter and baste bread all over using a pastry brush.
Bake buns for 10 minutes. Remove from oven.
Gently fold cheese into each bun followed with hot dog and then spoon chili over top.
Bake for 20 to 22 minutes until cheese has melted and chili is bubbling. Sprinkle parsley over top. Serve immediately.
Don't miss
Start a conversation with your family about climate change